The decisions we make regarding our consumption have an impact not only on our health, society and economy but also on our planet.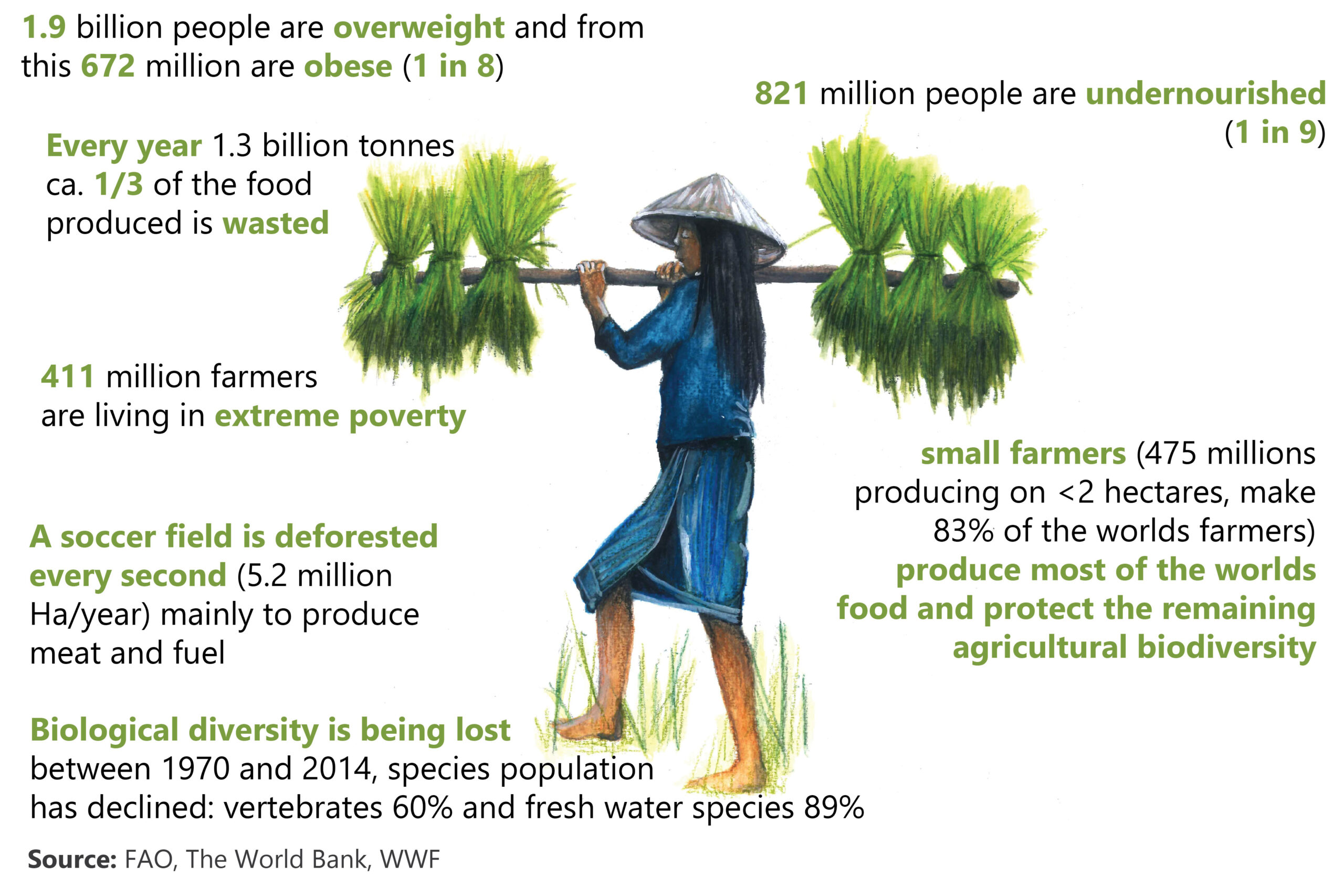 OUR POINTS TO CHANGE THIS SITUATION 
To improve the food system, changes are needed from the production to the table, from those who grow food, to those who eat it, and all those who move the food in between! Remember that food is directly connected with the farmers, the land, the watersheds and the climate; and that our health is a reflection of the quality and quantity of the food we consume. At the end, it is all interconnected!
BLOG
Knowledge is very powerful. Only understanding the problem, we can become part of the solution, a long lasting one.
INITIATIVES
People around the world are doing amazing things to change the food system for better. Let's imitate projects such as these!
WHERE TO BUY
We, the consumers, can decide who we support by choosing what we buy and who. We have tremendous power. Let's start using it!
TRUE FOOD REFERS TO FOOD THAT GROWS IN NATURE, MINIMALLY PROCESSED (traditionally or innovatively transformed/conserved; the less additives the better and even better if they are all natural), SUSTAINABLE (produced on healthy soil using clean water, respecting the environment and conserving biodiversity), AND ETHICALLY PRODUCED (towards humans and animals).

Together we can reshape the food system and build a healthy and fair world with food for all.