I care where food comes from for social and health reasons. This is why I have joined the Gruppi di Acquisto Solidale (or G.A.S., in English "solidarity purchasing groups").
I got to knowGAS by word of mouth. But, I could have searched Google for "gruppi acerto solidale Milano" to find this website that lists all the GAS in Milan or this one talking about them and explaining the concept of social economy in Italy. Just be careful because if you search Google for "GAS Milano", you will gather all possible offers that supply gas to your home.
What are these GAS?
The GAS are consumers who get together to buy food and other commonly used goods directly from producers or from big retailers at a price that is fair to both.
These groups often share a critical approach to the global economic model which aims a less consumerist way of life. When purchasing, GAS priorities are the respect for the environment and solidarity between the members of the group, the producers and their workers and not savings.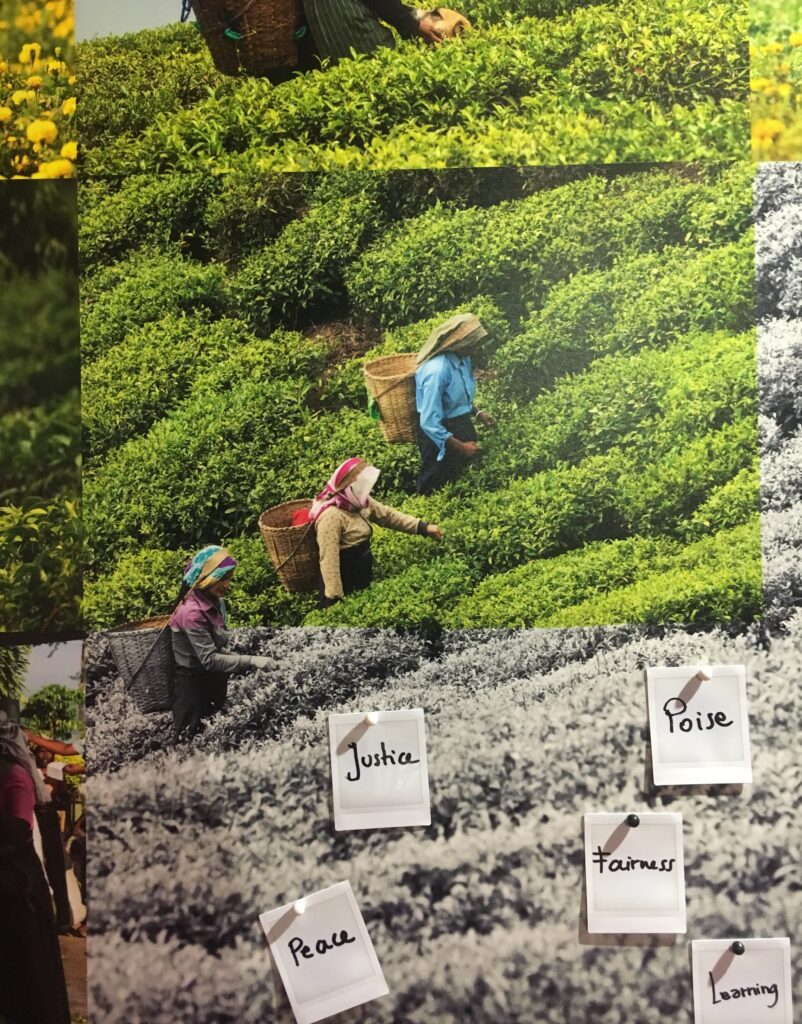 What are the characteristics of the products purchased by GAS?
GAS prefer local products (to minimize the environmental impact of the transport), fair-trade goods (in order to respect disadvantaged producers by promoting their human rights, in particular small farmers, women, children and indigenous people) and reusable or eco-compatible goods (to promote a sustainable lifestyle).
If you want to find more information about these groups, we suggest the sociological study of Cristina Grasseni, and the economic analysis of Matteo Belletti and Lucia Mancini.
Our GAS experience.
My husband and I decided to join a GAS based in the newly gentrified Milanese neighborhood of Nolo, which stands for "North of Loreto", where we live.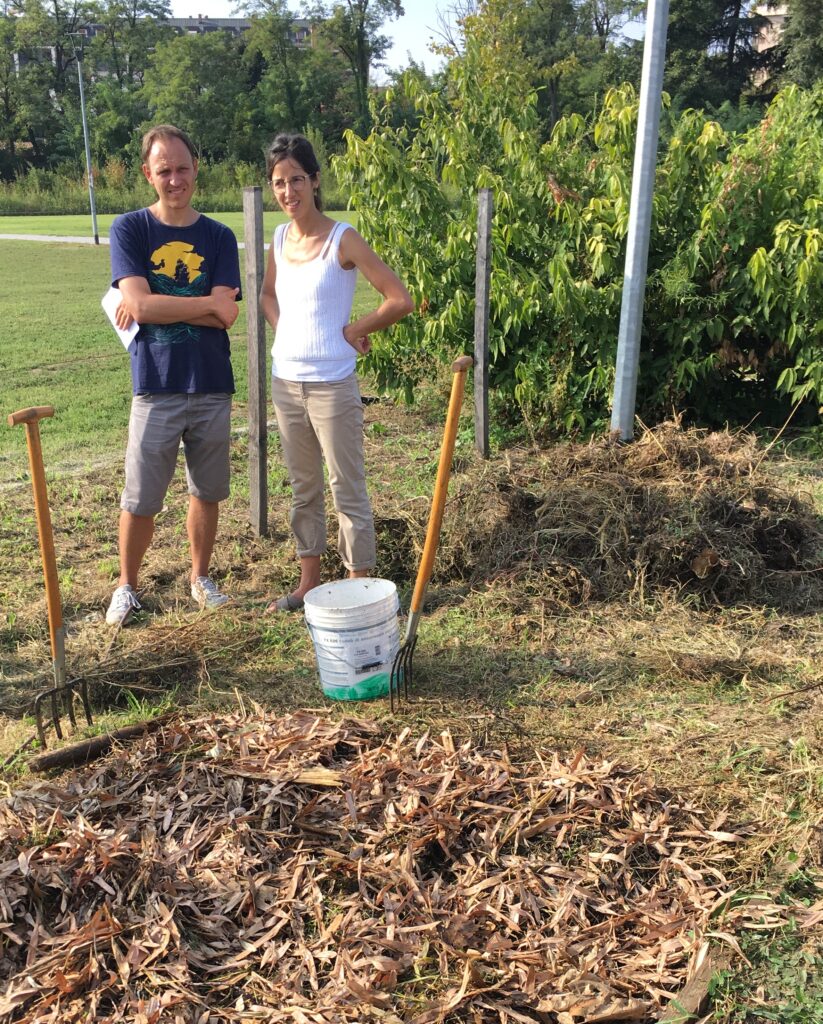 This area of Milan was originally highly densely populated by migrants from South America and South East Asia and is nowadays more and more mixed with young Italians who opened art and design galleries, hipster-looking bars and shops selling both bikes and flowers. I will talk about the economic aspects of solidarity purchasing groups in Italy in my future posts. Stay tuned!
How to become a GASista?
May. A complex procedure to adhere.
The GAS we chose to join is maybe biggest in Milan: more than 100 members. Most of the members do not actively take part to the GAS meetings and activities, such as the organization of evening talks on the several topics such as the virtues of rye, Sunday afternoon bargain-based markets to exchange members' second hand belongings or supporting not-for-profit projects that produce organic hop.
Because the GAS is very big, over the years its members have created a three step procedure to allow new candidate members to enter the group.
First, there was an interview with one senior member who explained to us (the candidates) how everything works. Our tutor emphasized the GAS' five criteria to choose suppliers, which are also the leading values of the GAS:
1) bio;
2) local (as far as possible);
3) compliant with tax law obligations;
4) compliant with labor law obligations.
Based on the criteria above, the GAS general meeting regularly assesses producers' requests to supply the GAS and choose one or two suppliers per category of product.
GASistas can then make orders for specific products within given deadlines set by the selected suppliers (every other week, every month, etc.). Products are delivered on Wednesday night, depending on the type of product, every week, every month or just once or twice per year.
Second, we were invited to participate in the monthly general assembly: a pretty chaotic, cheerful encounter of souls (I'm sure I'll have other occasions to talk about them).
Third, there was an additional meeting where we have been requested to pay a small membership quota. If we were not very motivated, we would have given up after the assembly which ended up to be quite entertaining, after all.
June. Our first general meeting. We took part in our first mandatory general assembly on a warm evening at the beginning of the summer. There, we met the relatively few members that have been actively participating in the GAS life since its foundation: a bunch of seemingly-professionals and teachers in their fifties, led by a democratically elected coordinator who most likely works as a project manager and likes Excel tables.
Many members do not take part in the monthly general meetings and only show up at the GAS offices on Wednesdays night to collect their purchases. When one has kids or has obligations at university like exams or classes on Thursday morning, s/he does not easily give a Wednesday night away to GAS meetings. This is maybe the reason why, among the members participating in the general meeting, last Wednesday night, there were not many young gasistas, students and families.
GAS life is full of surprises. As mentioned, the range of services and activities supplied by our GAS turned out to be far wider than expected. The basic rationale of meeting once per month is sharing values, increasing awareness about healthy and organic products, promoting more sober and fair consumption habits among the members and deeper knowledge about how the food chain operates.
Last Wednesday, at the GAS general meeting we discussed two main issues:
Shall we adopt organic hop plants?
The GAS had been asked to give financial support to a not-for-profit organization aimed at developing an organic hop garden by "adopting" some of their hop plants.
Thanks to the financial contributions of its supporters, the organization would then sell the hops produced to local breweries. So, the question was whether the GAS was willing to adopt one, two or three hop plants and for how many years.
The gasistas seemed to forget that, by "adopting" some of the hop plants, the GAS was basically just making a simple donation. Instead, they discussed for about half an hour whether it was better to adopt one hop plant for three years – that is the maximum life span of a hop plant, after which the hop is going to be harvested – or to adopt three hop plants for just one year. Should the GAS adopt the hop plants for just one year, was there a possibility that these plants would be abandoned in the middle of street after the first year? Someone eventually asked if the organization would than send us some pictures of the hop plants we decided to adopt.
Briefly, we went home wondering if the whole thing was serious or fun.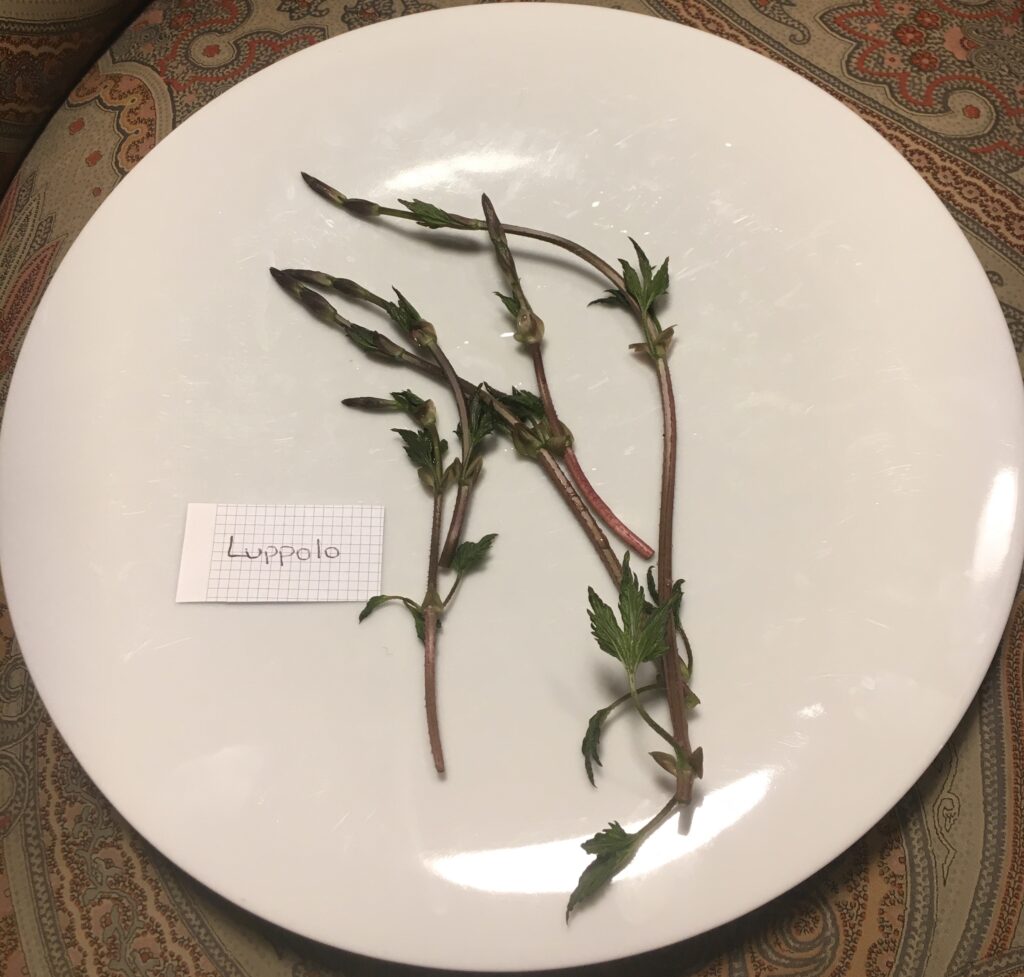 Let's support our fisher!
In the second part of the general meeting, the GAS member responsible for coordinating fish purchases explained that the GAS' reference fish producer was in trouble.
The women cooperative formerly supplying the fish had failed. Only a woman and her husband had remained and had been fishing the GAS' fish in Liguria for the past couple of years.
Recently, they had asked the GAS members to finance the buy of a small second hand lorry to distribute their fish in local street markets in Liguria. In return, the GAS members obtained a credit for the fish they would later purchase from the anglers couple.
Unfortunately, in the past few months the couple had not fished much as the water currents pushed the fish in the deeper waters. They also had troubles placing their fish in local street markets due to competition of lower-priced fish coming from Croatia, Greece and Turkey. For more information about this issue look here and to know more about the effects of imported fish on bream pricing in Italy here.
Briefly, they have no fish to pay back the GAS members' loan.
The GAS hence thoroughly discussed the option to adhere to the anglers' proposal to recover their credit by participating to fishing trips organized by the couple on their fishing boat. Basically a fish-it-yourself-if-you-can package, priced as little as 70 euros per boat trip + dinner.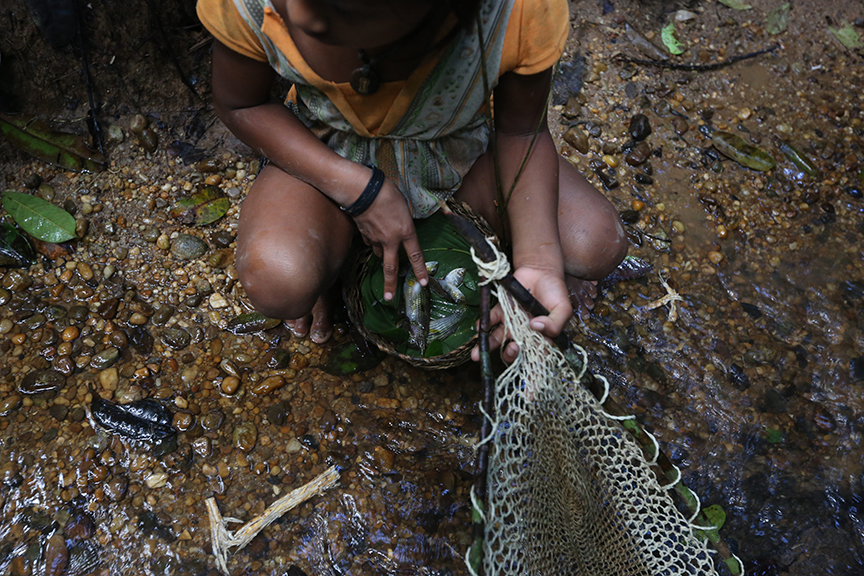 July, August and September. Some doubts.
During summer my parents' vegetables garden literally explodes with all sorts of vegetables: courgettes, haricots, aubergines, peppers and tomatoes. Tomatoes are so special, fresh, ripe and tasty that, apart from making ketchup-like sauces and preserves. We are all happy with eating tomatoes in salad with just olive oil and basil every single day.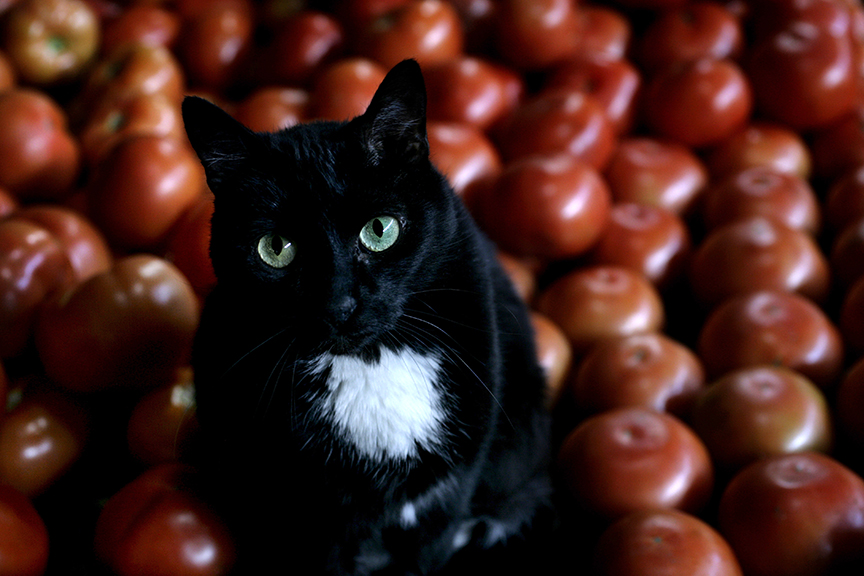 So, when adhering to the GAS, I was hoping that for the whole summer, I will be supplied with the same tomatoes I had at home and which supermarkets do not even imagine they exist.
Unfortunately, they explained us that between mid-July and August the GAS shuts down, as most members are on holiday and cannot take care of orders. Huge disappointment!
We couldn't help looking forward to the autumn vegetables: pumpkins are my favorite. My husband still prefers salami.
We decided to continue.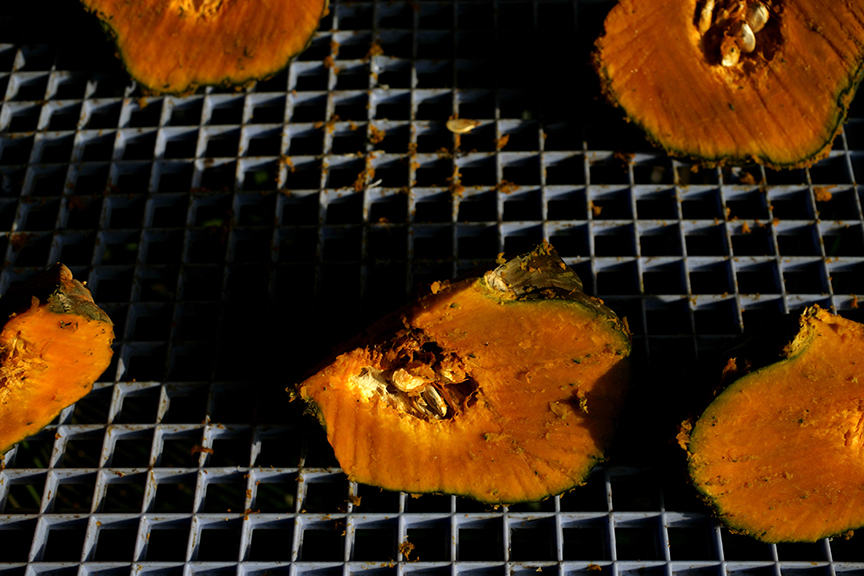 October. Another general meeting.
The nice part about the monthly general meeting is that before the assembly, the GAS members have dinner together. They take something they cooked themselves and share it with the others. It is a way to get to know each other a bit more and to share preferably vegetarian recipes.
A surprise guest came for dinner. This time, Spartaco had dinner with us. He works at RiMaflow.
Maflow was an Italian multinational corporate entity with factories all over the world producing components for the automotive sector. In December 2012, due to allegedly financial speculation, the factory where Spartaco used to work shut down production.
Unexpectedly, in February 2013 this factory was occupied by the same workers who had worked just up till the day before and lost their jobs and Maflow became RiMaflow. To know more about this story click here.
Today, RiMaflow is a recovered factory where three organizations operate thanks to a gratuitous loan approved by the bank that owns the property. About 70 people work at the factory, carrying out different activities which include the coordination of a fair-trade and organic food network, carpentry activities and recycling e-waste (such as computers and electronic household devices) and other types of waste.
RiMaflow aims to prove that it is possible to realize a model economy that can affect standard market mechanisms, starting from building new types of producer-consumer relationships.
While writing this post, we found out that there are similar initiatives all around world. Have a look to the work being done in Argentina).
This diner was indeed very inspiring.
December. Some thoughts about our GAS experience so far.
GAS is a complex market within the market. Over these first few months we tried to understand the economics behind these groups and tried to explain ourselves why fair, organic and local food is expensive.
An objection concerns the users of GAS: GAS are in fact not for all users. On the one hand, they are undeniably pricey and exclusive and, on the other hand, due to the complex order-and-collect mechanism, little accessible markets.
Briefly, some work still needs to be done to make a mass market out of GAS.
Our GAS experience also raised some additional objections.
It is easy to understand how organic food – which is sometimes so much more vulnerable to pests and adverse climate conditions – and "fair" food – whose producer is compliant with tax and labor laws – faces high prices, but less so when food is produced very close to consumers because this food does not need to travel so far.
Also, sometimes we perceived some naivety in some little experienced farmers who supply our GAS. They seemed to be rather concerned about marketing their activity than delivering quality food: as a result, their pears were awkwardly small and little tasty but the events (such as lunch-parties at the cottage, Halloween bonfires, etc…) they organized over the past year at their farms, their websites and the design of their packaging were over-cared of.
Growing vegetables and breeding animals are hard, time and energy consuming jobs: they can hardly tolerate "extracurricular" activities and improvisation. Still, the GAS seems to select producers based on the dreamer farmers image that the producers manage to convey more than based on the quality of the food they deliver.
To sum up, we got the impression that our GAS still does not expect enough from its producers. This is just a first impression from our GAS experience which we will try to investigate and develop better later on this blog.
By A. Miranti
Full story of the cover photo can be found here