In post 2, we saw that to produce food we need energy, soil, water and biodiversity. So now, let's talk about soil!
Soil is a very complex natural resource. It contains all naturally occurring chemical elements and simultaneously combines solid, liquid and gaseous states. Soil is also one of the most biodiverse habitats on earth.1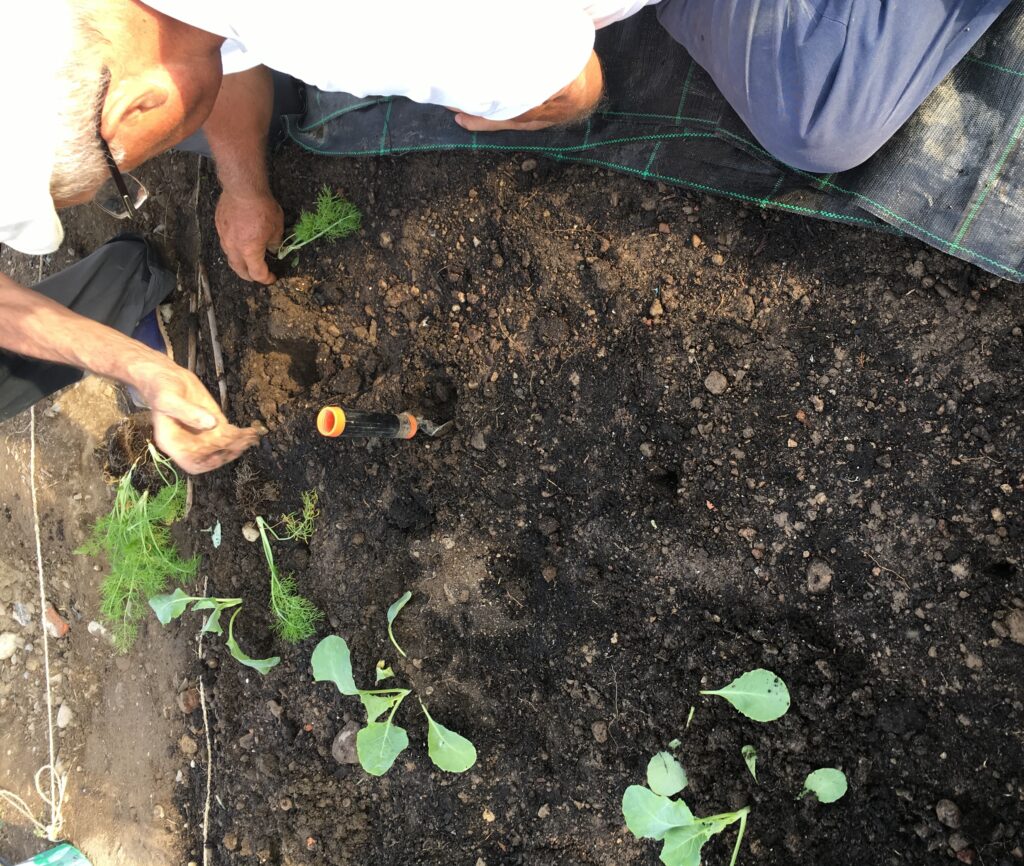 But, what is soil made of?
Around the world, soils are very diverse. They differentiate according to their physical, chemical and biological properties.1 There is a whole science behind soil and it is super interesting, especially if you are thinking about making your own garden.
Here some basics:
Soil is made of mineral particles (originated from the degradation of rocks), organic particles (originated from the degradation of organic matter (plants and animals)) and biota (living organisms).2
Soil particles leave tiny spaces between them (pores) that can be filled with air and/or water. The amount of water (and as a consequence the quantity of air) retained by the soil (infiltration) is important for plant growth.2
Living organisms moving in the soil help to aerate the soil favoring plant growing conditions.2 Soil is the home of an enormous biodiversity (plants, macrofauna (e.g. ants, termites, earthworms), mesofauna (mites, collembola), microfauna (protozoa, nematodes) and microflora (bacteria, fungi), from which little is known (with the exception of plants where ca. 90% species are known).3
Soil biodiversity plays a critical role in sustaining long term soil health and providing soil-based ecosystem services (see below).3
The soil and agriculture
Physical and chemical properties of the soil (see figure above) together with factors influencing soil formation (CLORPT: climate, organisms, relief, parent material and time) are largely responsible for soil fertility and consequently agricultural productivity.3
To improve soil fertility, external agricultural inputs, such as fertilizers and pesticides, are used. However, crop yields declined after several years of intense soil use, despite the continuous use and increasing application of these agricultural inputs.3
The strategy of improving soil fertility by adding exhausted minerals and controlling pests is obviously not the best solution!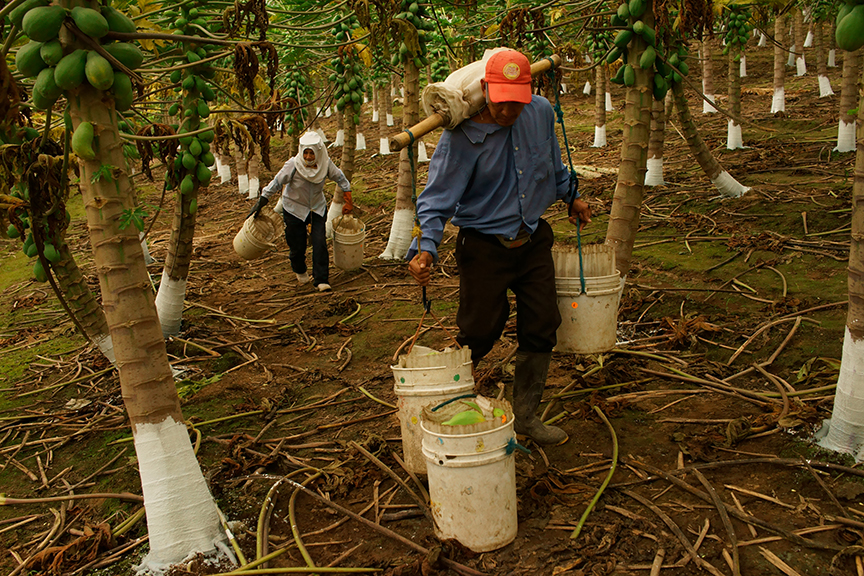 It became necessary to think about the quality of the soil.
Soil quality considers the importance of the soil as a living system, with a wider role including not only biological productivity but also environmental quality (impacts on air and water) and the effects on plant and animal health.3
In recent years, the discussion of sustainable development has increased and the paradigms of "soil health" and "soil security" have emerged.3
According to FAO, a healthy soil has the continuous capacity to function as a vital living system, within ecosystem and land-use boundaries, to sustain biological productivity and to promote the quality of air and water environments, and maintain plant, animal, and human health.1
For a sustainable and resilient production system, maintaining soil stock nutrients is essential. However, soil stocks are linked to ecosystem functions via the soil biota (i.e. living organisms). Living organisms adapt to environmental change through natural selection (while the physical and chemical components do not) hence they play a central role in sustainable productivity and the provision of other ecosystem services (see below)3.
It is difficult to think that the conventional practice of adding missing nutrients (e.g. nitrogen, phosphorus, potassium) can be applied to living organisms. There are so many living organisms in a healthy soil and probably many of them are endemic of a specific ecosystem. It will be very hard to achieve!
Ok, so what do we do?
It is more efficient to let the ecosystem take care of life within the soil and we take care of conserving the ecosystem.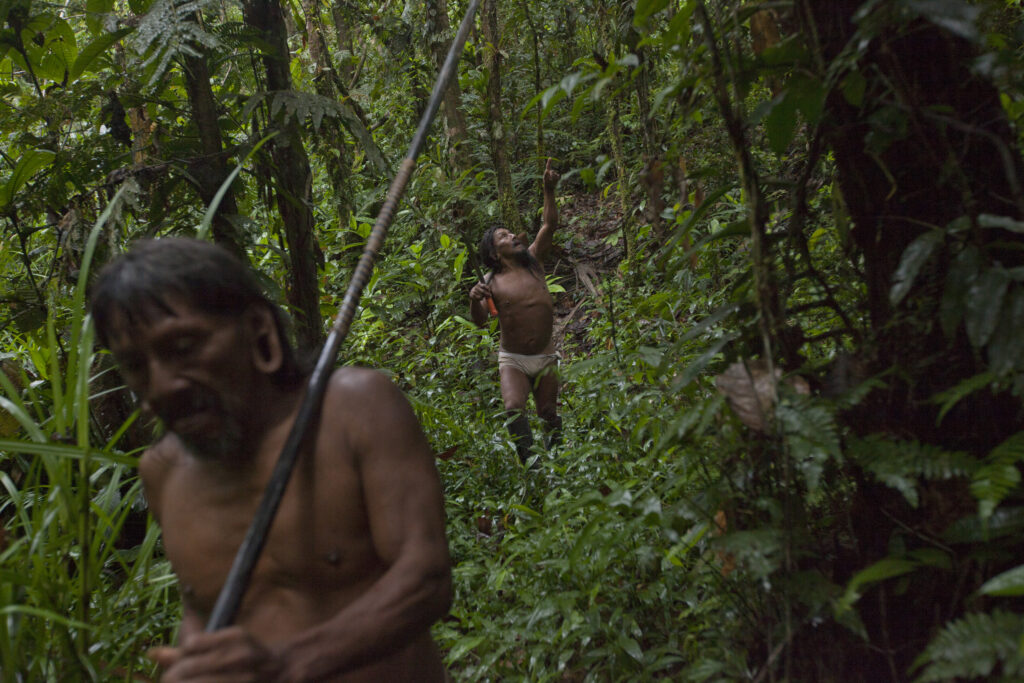 A healthier soil
Soil security is a broader, multidimensional and integrative concept. Soil security is concerned with global environmental sustainability issues such as the maintenance and improvement of the global soil resource to produce food, fiber and fresh water, contribute to energy and climate sustainability and to maintain biodiversity and the overall protection of the ecosystem.3
To clarify the interactions between agroecology and a healthy soil, let's use the example of agroforestry.
Agroforestry is an agricultural system in which trees and shrubs grow around or among crops or pasturelands.
Studies performed mostly in Africa (in tropical maize-based agroforestry systems) have shown that soil biota abundance (the number of living organisms) is higher in cultivations with trees than in the ones without them. Additionally, the biological activity (e.g. earthworm's activity) is increased near trees producing larger quantities of fast decomposing biomass that is rich in nutrients (e.g. nitrogen).3
The benefits of agro-ecosystem synergies, such as those generated by tree-crop-soil-livestock interaction, are the reduction of external trade-offs (e.g. fertilizers, pesticides). Additional alternatives to reduce trade-offs favoring ecological synergies include crop rotation, intercropping and the pruning of trees to reduce competition for sunlight that at the same time generate biomass for mulching (or the coverage of the soil surface) helping to conserve soil, water, to improve fertility and to control erosion.3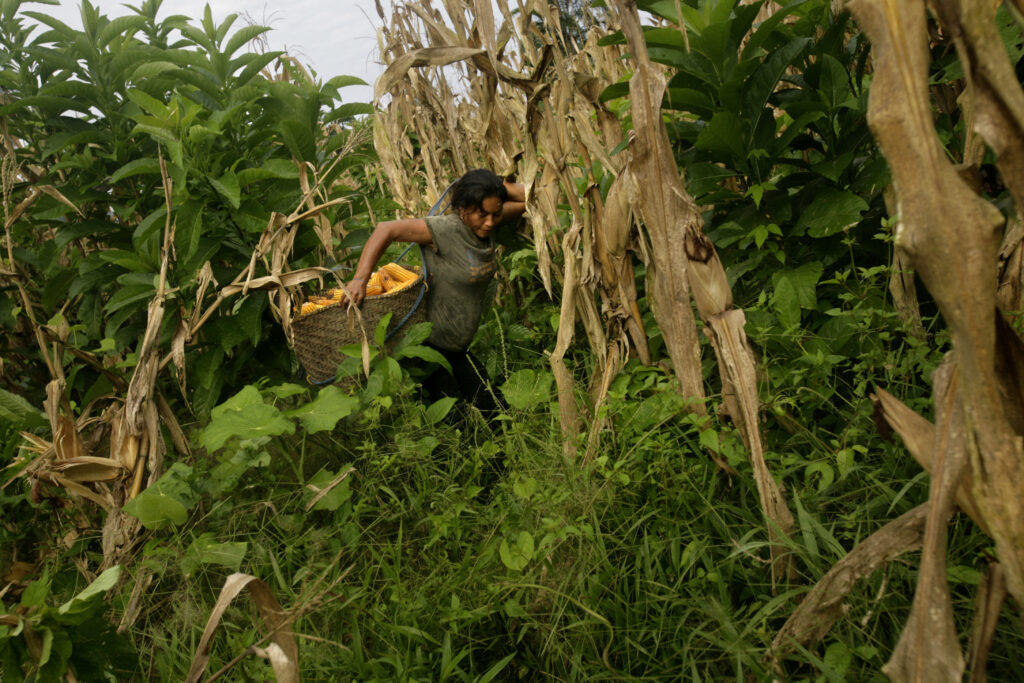 Living in symbiosis with nature is challenging but possible! Small innovative farmers around the world are already doing it!3
Now, it becomes clear that a healthy soil does not only take care of food production, and is the home of an exuberant biodiversity but also, it also provides ecosystem services. But, what exactly are they?
Soil-based ecosystem services
Soil-based ecosystem services are processes delivered by the soil (e.g. nutrient capture and cycling) that supply a service to the ecosystem (e.g. food production).
There are two types of services: agricultural and non-agricultural. The following text box explains them:
A healthy soil sustains life, protects the soil, cleans the air, conserves biodiversity and keeps, stores and supplies water. But not only this, as we also saw on the previous post, soil has the potential to sequester CO2 from the atmosphere and mitigate climate change by conserving the forest while producing our food through agroecology.
In post 4, we also talked about nitrous oxide (N2O), an important greenhouse gas (GHG), remember? Well, N2O production is connected to agriculture and soil as well! Let's see how.
Nitrogen and the soil
Nitrogen (N) is critical for plant growth.4 But even if there is a lot of N in the air, it cannot be directly taken in by plants. It needs to be transformed by the biological processes (e.g. bacterial) of mineralization, nitrification, immobilization and denitrification.2 At the end of the cycle, N goes back into the atmosphere.4 Importantly, there are certain bacteria capable of fixing N directly from the atmosphere forming the N-containing organic substance that plants can use.1 The following figure shows the nitrogen cycle:
Importantly, only a certain amount of nitrogen can be stored in the soil. The surplus (caused by the addition of nitrogen containing fertilizers), is lost in the atmosphere, in runoff and leaked resulting in contamination of the air, surface and groundwaters.4 This is how agriculture, due to an excess quantity of nitrogen containing fertilizers, produces N2O, a powerful GHG!
This is ecologically and economically unsustainable! However, if we understand the needs and the dynamics of a healthy soil, we can make these processes more efficient, avoid soil degradation (i.e. removal of nutrients and erosion) and reduce GHG emissions.
The challenge of climate change, soil security and food security, requires a more productive and resilient agriculture with a better management of natural resources. It requires agroecology!
The international initiative 4 per 1000 aims to demonstrate that agriculture and specifically agricultural soils play a crucial role in achieving food security and reversing climate change (see post 4). Really worth checking it out!
Agroecology
Agroecology, "the ecology of the food system", is a science, a global movement for food security and sovereignty and also an agricultural practice. It is an evolving concept that can also be referred as permaculture, organic agriculture, eco-agriculture, conservation agriculture and minimum or no-tillage. Its main goal is to transform the food systems towards sustainability, supporting the balance between ecological soundness, economic viability and social justice.3
But, what is wrong with the conventional agriculture besides its unsustainable relationship to a healthy soil from which we just talked about?
Well, conventional agriculture over-emphasizes high yields (monoculture production) and short-term profit, that results in remarkable economic profits for some, at the cost of ecological degradation (e.g. soil erosion, loss of agrodiversity, pest outbreak) and social side effects (e.g. poverty, malnutrition, dependency, loss of livelihood diversity).3
Fortunately, these problems can be tackled with agroecology. Agroecology is a holistic strategy to produce food approaching ecological, economic and social sustainability!
Even though there are some general guidelines associated with target systems, regions and major soil groups, agroecology requires fine tunings to meet farmers' needs and adapt to climate, edaphic (soil) and biological parameters of a specific local context.3
So, the soil is central to agriculture and therefore sustainable agriculture is essentially dependent on soil health.3
But farming is not a natural process. Humans domesticate nature and disturb the natural soil processes to produce food. How can it be sustainable?
Well, the key to use the ecosystem in favor of agriculture and that agriculture respects and protects the ecosystem. The following examples show four important aspects of agroecology and the agroecological practices:3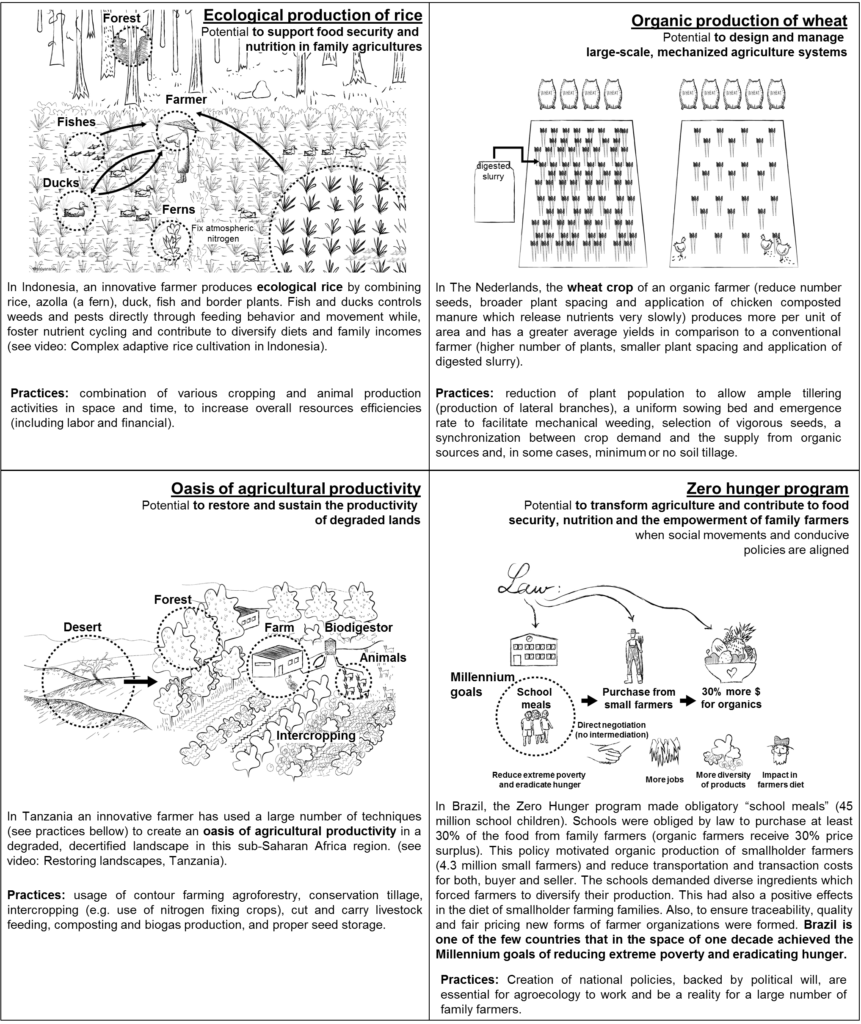 The cases above are just a few examples of the outreach of agroecology and demonstrate that it is possible to feed the world population with food that is good, healthy and fair.
This can be done with smart innovative practices coming from small farmers that have adapted farming to the ecosystem.
Let's support farmers practicing sustainable agriculture!!
In this regard, there is a very nice organization, A growing culture, that advocates for agroecological innovations coming from farmers. It is really worth checking it out!
Are you still not convinced as why it is so important to support farmers?
Please have a look to the following figure that shows the world urbanization patterns of the population:
It is evident that more and more people move from the countryside to the cities. Nothing wrong with that, right? But if the main reason is to escape from poverty and to have a "better life," then, something is really wrong with our society…
Did you know that of the ca. 770 million people living in extreme poverty (or 11% of the words population living with less than 1.90 US dollar a day) 80% live in rural areas and are mostly farmers (two thirds)?5
Food is mandatory for living! Which make it incomprehensive that the people producing this essential good are among the poorest! And no wonder only few young people are interested in becoming farmers.
How can farmers be motivated to produce good quality food if we do not pay a fair price?
Importantly, prices not only include the cost of food production, but also a range of other factors not captured in the price of conventional food (e.g. environmental enhancement protection, higher standards for animal wellbeing, avoidance of health risks to farmers, rural development).
We need to support farmers, especially agroecologial producers, so that they keep feeding the world with good, delicious, healthy, fair food – with true food!
But, who are these farmers?
Worldwide, there are more than 570 million farms, from which more than 475 million farms are smaller than 2 hectares (ca. 84% operating in 12% of the worlds agricultural land), and more than 500 million are family farms (about 90% operating in ca. 75% of the farm land). Family farms are constantly distributed in almost all countries in the world and, therefore, are likely to be responsible for most of the world's food and agricultural production.6
Also, in low income countries, small farms operate more farmland that do small farms in higher income countries.6
So, we know now more about who is producing our food but how do we support them?
Probably, the only way of really doing it, is to find out who is our farmer. Shops are in the obligation of informing us and, if they cannot do so or we do not trust the information obtained, it may be a good time to change provider.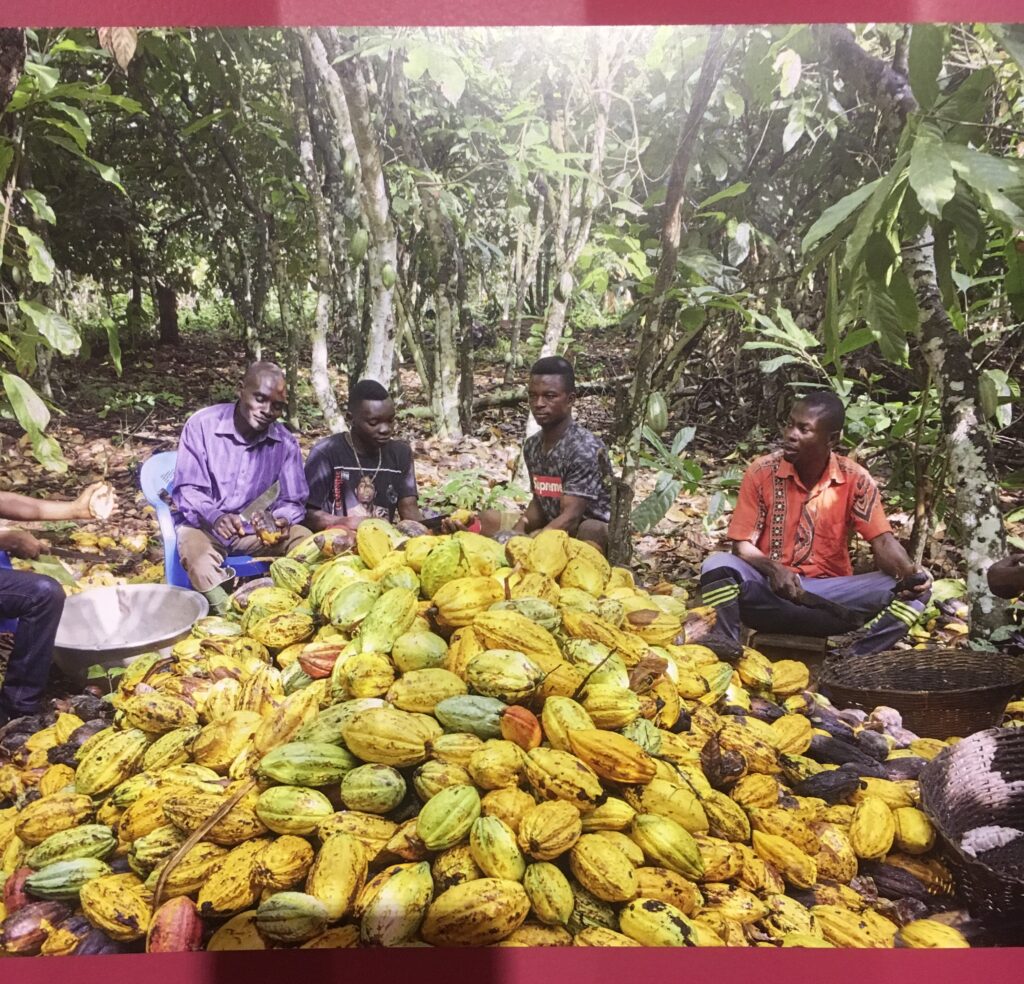 But, you might think that the so-called biological shops selling organic food are just too expensive and products are unaffordable…and you are probably right. A new economic system is now using the word organic frequently and labels food with lots of certificates.
And yes, we agree that organic products are limited, typically they have greater production and logistics costs due to the smaller quantities of produce (e.g. transportation, marketing, distribution) and farmers need to pay to be "certified organic".7
When did it become normal that the food needed to be certified to be organic? Isn't food organic by definition? Shouldn't the food that uses chemical inputs be labeled chemically produce? Our food system is upside down!
Actually, there are a lot of agricultural systems that fully meet the requirements for organic agriculture that are not-certified organic. Especially in developing countries, these products are sold locally (e.g. village markets) directly to the consumer who benefit from knowing the origin of the food at normal market price.7 Let's support their work!
But what does the "organic label" mean? Foods labeled as organic certify that the product does not contain synthetic fertilizers, pesticides, hormones and antibiotics, right? However, should we not care about what is inside our food and where it comes from instead? It might be the only way to start living in a sustainable way!
To achieve a transformation in the food system, changes are needed. From the production to the table. From those who grow food, to those who eat it, and all those who move the food in between.3
Some really outstanding projects that are making the difference by using agroecological principles are:
Nagenahiru, in Siri Lanka, is a foundation that focuses on the capacity of building disadvantaged rural communities addressing local needs through economically viable, culturally feasible, socially just and ecologically sustainable activities. They are achieving amazing things!
Eca-Amarakaeri, in Peru, is a Communal and Natural Reserve co-managed by 10 indigenous communities and representatives of the Peruvian State, covering an area of more than 400,000 hectares of forest. The financing comes from the sustainable harvesting of Brazilian nut which generates a stable income avoiding illegal logging, mining and other activities that threaten the Amazon rainforest.
Veta la Palma, in southern Spain, is a farm within the National Park de Doñana that has managed an integrated intervention of artificial wetland habitat for fish farming (29% of the land), the ecoagricultural practices of rice cultivation and foraging crops for cattle and horses growing (29% of the land) with the preservation of the ecosystem (42% of the land), generating new economic activities based on principals of sustainability.
Las Cañadas, located in one of the last islands of the Veracruz Cloud Forest in Mexico, is a sustainable agroecologiacal farm as well as a green enterprise sharing knowledge through courses, seeds, plants and books helping others to implement practical and integrated solutions to live in a more sustainable way.
But probably one of the best ways to start is simple and can be started at home, in our community: let's start a sustainable garden! There are a lot of benefits in creating gardens in cities (urban gardening):8
Economically, it helps low-income households to grow food for consumption and the surpluses for selling (income generation). Additionally, it provides employment opportunities.
Socially, it can provide a sense of community, promote rural-urban connections. It offers recreational opportunities improving life quality for urban residents (particularly young and elderly people). The production and consumption of fresh and nutritious vegetables improves child nutrition.
Ecologically, it reuses wastewater and organic soil waste, reduces the use of fertilizers and pesticides, and helps cites to become more resilient to climate change by reducing vulnerability of urban residents (particularly poor), diversifying urban food sources and income opportunities, keeping green open spaces and enhancing vegetative cover reducing urban heat-island effect.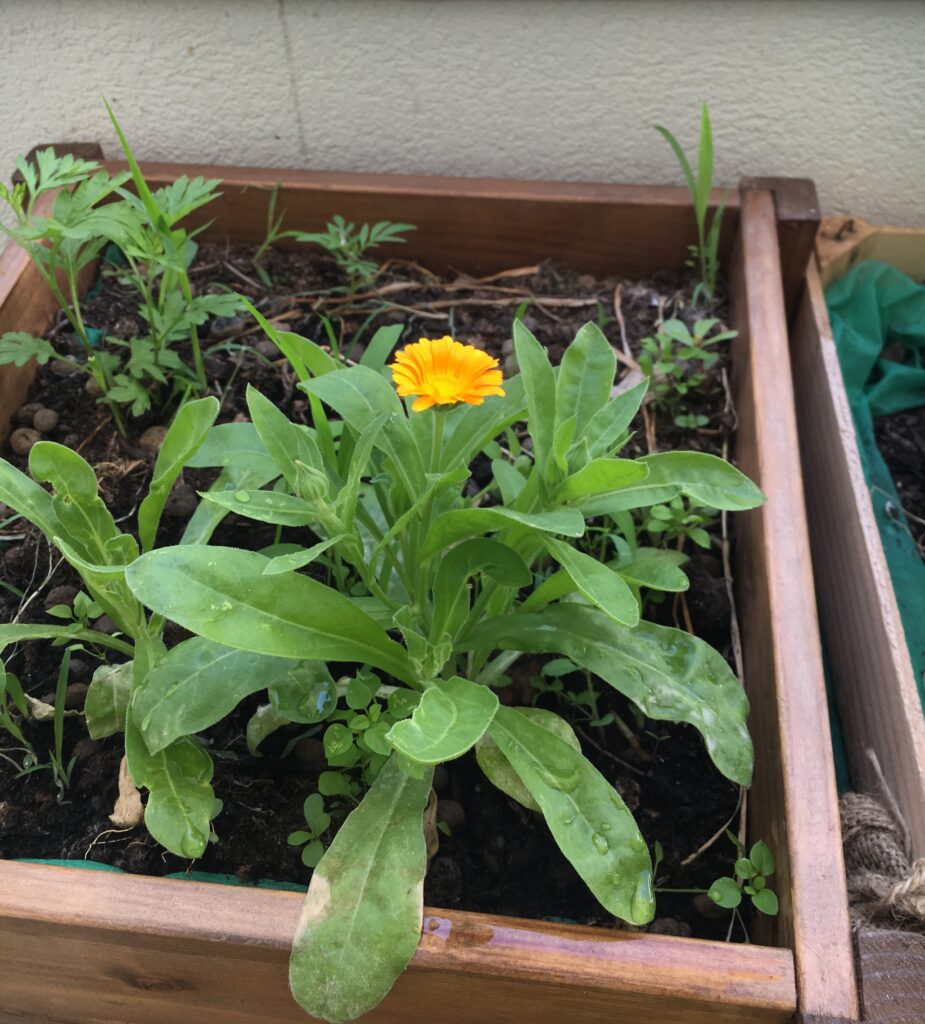 Cities have a vital role to play in shaping the food system of the future, they can offer valuable contributions for regenerative practices with the potential of creating a new sustainable economy.9
Let's be an active part of the solution; buy local, sustainable, seasonal, Fairtrade items, support agroecological farmers and make your own garden.
Stay tuned – we are starting our own urban garden! You can be part of it here by sharing your thoughts, ideas and suggestions.
By M. S. Gachet et N. Zanuto
Full story of the cover photo can be found here.
REFERENCES:
1 FAO. FAO Soils Portal.
2 FAO: 1985. Irrigation Water Management: Chapter 2 – Soil and Water
3 FAO: 2015. Agroecology for Food Security and Nutrition. Proceedings of the FAO International Symposium.
4 Chapter 6: Nitrogen in the Soil-Crop System. In: Soil and Water Quality – An Agenda for Agriculture. NATIONAL ACADEMY PRESS, Washington, D.C. (1993).
5 World Bank Group: 2016. Who are the Poor in the Developing World?
6 Lowder, S. et al., FAO, 2016. The Number, Size and Distribution of Farms, Smallholder Farms and Family Farms Worldwide.
7 FAO: Organic agriculture.
8 The World Bank, 2013. Urban development series.
9 Ellen Macarthur Foundation, 2019. Cities and Circular Economy for Food.